12.10.2022
dena-REPORT & EXECUTIVE SUMMARY: Digital Machine Identities as a Building Block for an Automated Energy System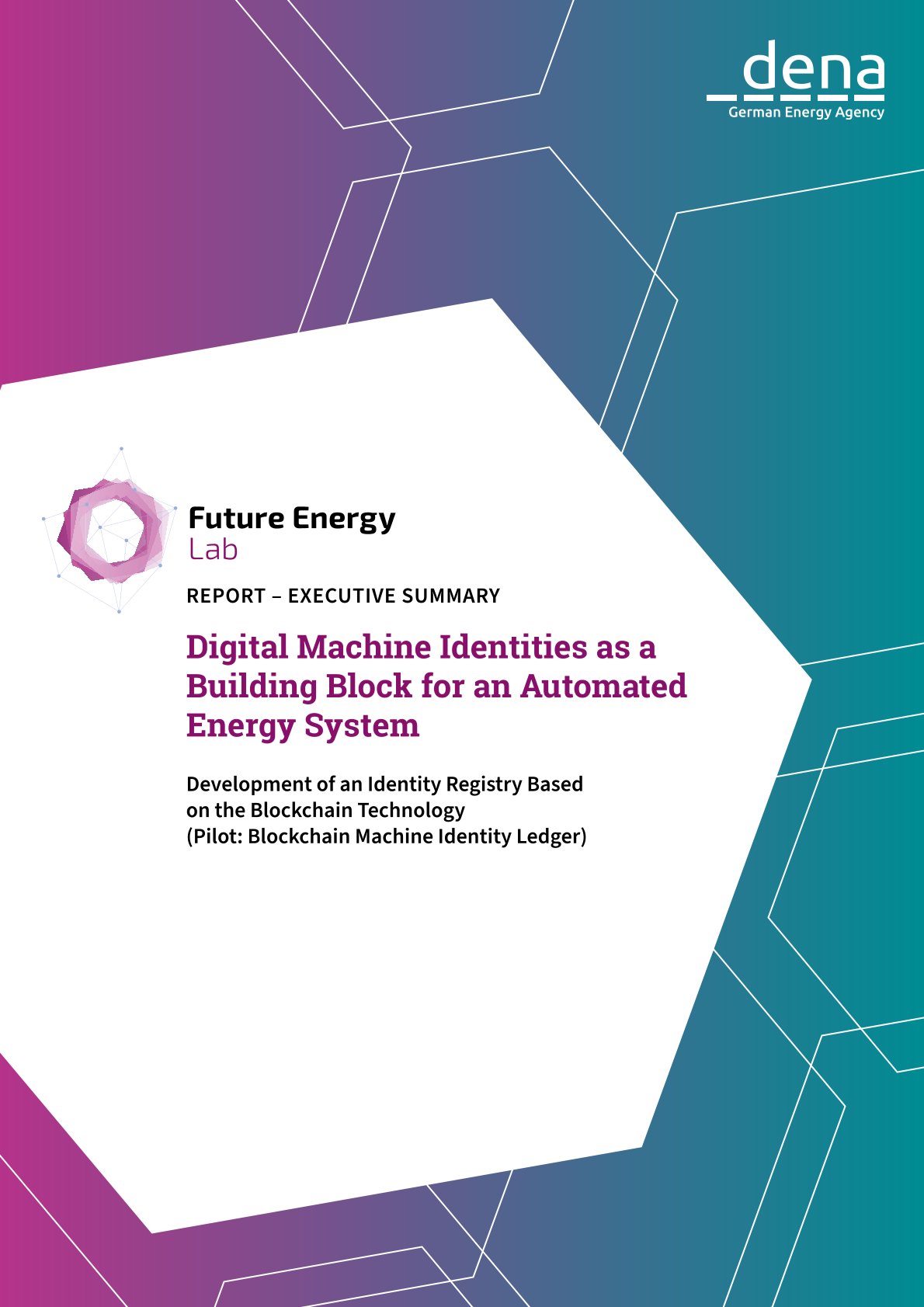 The lack of uniform identities for generation and consumption plants is a digital gap in a highly decentralised energy world. With the aim of laying the foundation for a secure and sovereign data exchange, machine identities will play an increasingly important role in the future.
The results of our first pilot project "Blockchain Identity Ledger" of the Future Energy Lab, in which a total of 22 partners from science, the digital economy and the energy industry were involved, sets important standards for an energy system of the future. In this, digital machine identities are created and linked to an identity register based on blockchain technology.
Our new publication "Digital machine identities – basic building block for an automated and reliable energy system" shows how the gap between uniform digital identities and decentralised systems can be closed.
A big thank you goes to those who supported us with their expertise and network in the study:
OFFIS, Jacobs University, EY Law, Fraunhofer FIT, Energy Web, KILT, OLI Systems, Parity, Riddle&Code, Spherity, T-Systems, YOUKI, PPC, Theben, GWAdriga, meterpan, Voltaris, VSE, EnBW, E.On, SAP, 50Hertz